Following is an update on the EleBus of Sri Lanka, a project that is making a real difference and one you - through AES - have helped to support:
"One hundred and twenty school children travel daily in the EleBus." The SLWCS
The EleBus will continue to provide the children of Wasgamuwa with safe transport to school and home Thanks to the generous support of our friends, volunteers and corporate sponsors.
The impact the EleBus has had in creating peace and coexistence in the Tree Hut Elephant Corridor can be measured by the large number of elephants that use the corridor today…not only to travel through but also to feed and socialize.
The EleBus recently underwent the following repairs, servicing and maintenance to ensure it would continue to provide a safe conveyance to the children of Wasgamuwa.
Six new tires, tubes and rim guards

Replaced the suspension tie rod set

All the spring leaves were reshaped

Replaced the Joint Knuckle Kin Pins

Replaced all three Universal Joints

The radiator was completely flushed, cleaned and filled with new coolant

Full servicing and oils changed

The Brake Drums refaced

Broken side window replaced

The license, comprehensive insurance, and permit to carry passengers renewed

Passed the emission test

Paid the annual Carbon Tax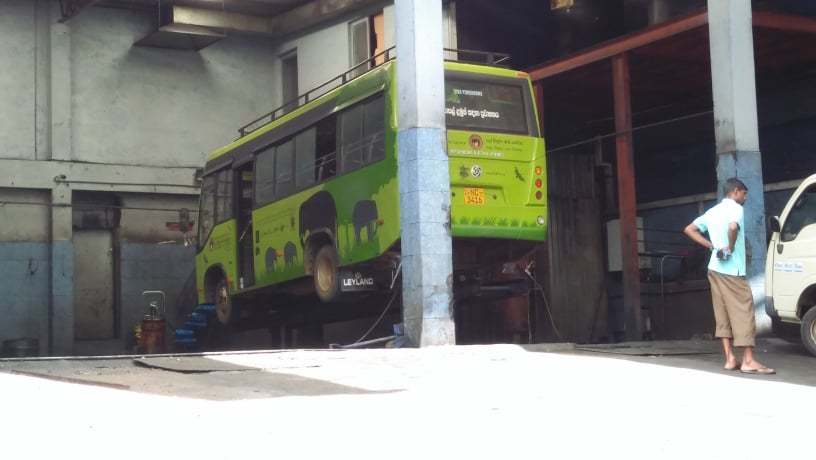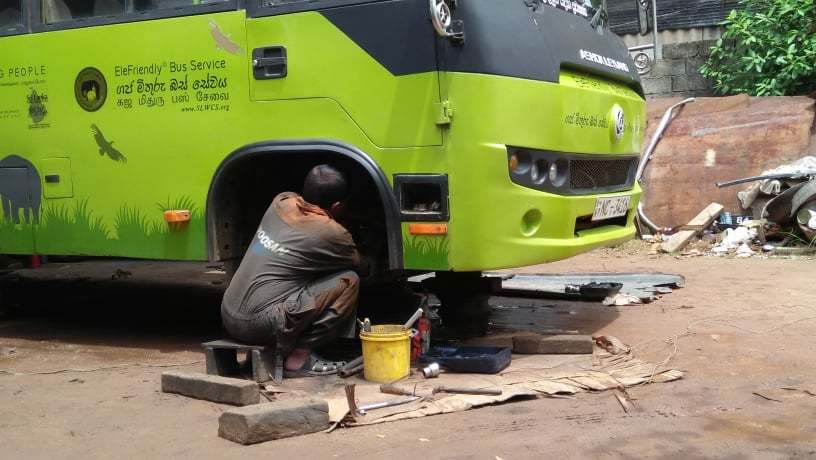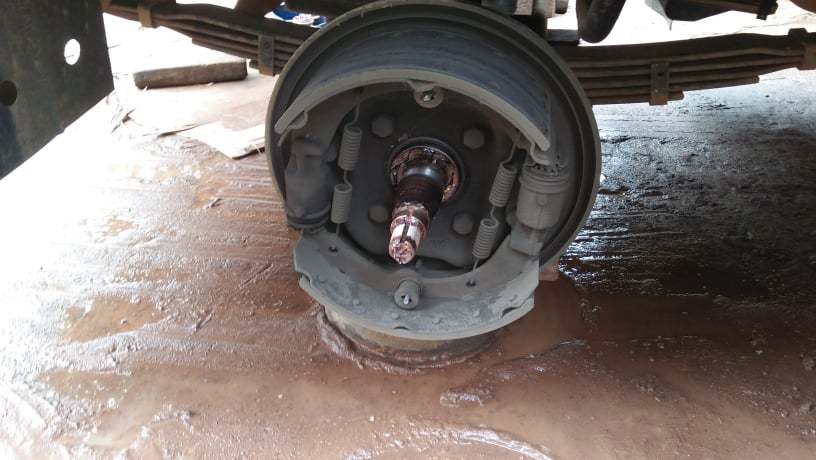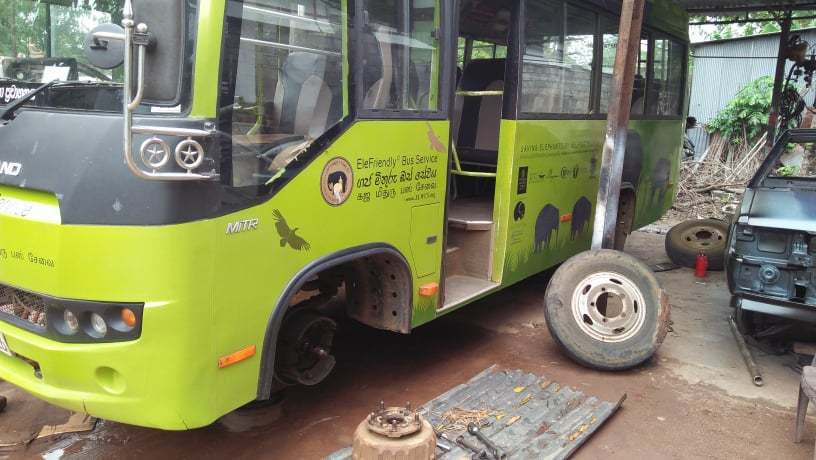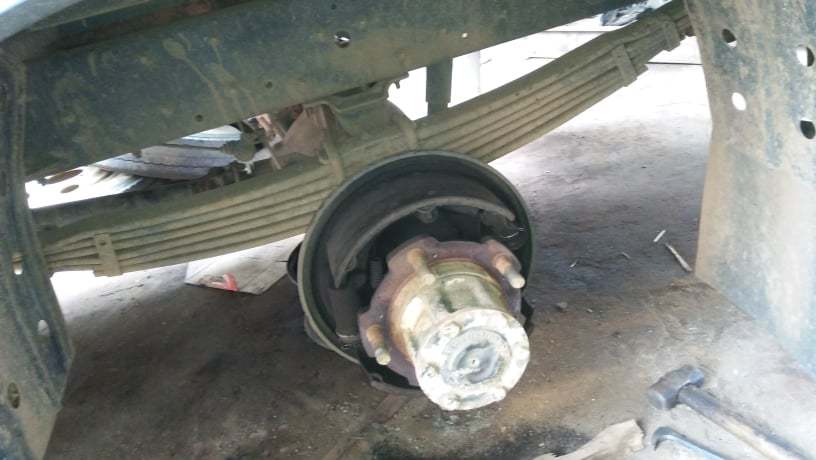 Recently a reporter Nicole Graaf and a cameraman Emre Çayla from the German National Public Radio interviewed several children who travel daily in the EleBus. Following are several questions that were asked and the children's responses.
1) How would you get to school if the bus wasn't running?
Answer – We have to adapt the older system again till Ele-Friendly bus back to operation. In this way we use foot bicycles, land master tractors and Tuk Tuks to come to the school and back. All our parents and older people of the village guarding us at the elephant corridor with all these transport systems.
2) How often do you ride the bus?
Answer – Every day when we go to the school and come back to home, EleBus is waiting till we come every morning and afternoon.
3) Do you feel safer from elephants when riding the bus?
Answer – Yes of course it is safer than any other method what we use before and we enjoy EleBus ride to the school every day.
4) Do you think you would miss a lot more school if the bus wasn't running?
Answer - Yes of course, this will happen to us now very often since the bus is not running, sometimes I feel very lethargic to go to school when bus is not come, sometimes our parents are busy in paddy fields so they can't come with us to go to school, then we are so scared to go to school when no one is coming to guard us at elephant corridor.
The SLWCS and the children and elephants of Wasgamuwa are sincerely grateful to everyone who contributed to keep the EleBus operating. We would like to say a warm and sincere thank you to our a long time Sri Lankan corporate sponsors Colombo Jewellery Stores and WealthTrust Securities Limited and to all those friends,volunteers and supporters who donated through our online PayPal account and GoFundMe campaign to help in the maintenance, repairs and operations of the EleBus.
We still face challenges to operate the EleBus. We still need funds to cover the daily cost of fuel and staff to operate the EleBus. Please share our GoFundMe campaign (https://www.gofundme.com/help-to-keep-the-elefriendly-bus-running) with your family, friends and colleagues.
Big, rumbling thanks to our Corporate Partners for their kind support and to everyone who has donated and supported our wildlife conservation efforts!
Photo Credits:
Ravi Corea/SLWCS
Indika Sampath/SLWCS